Need something bespoke or a little different?
We have been supplying bespoke paper straws solutions to businesses for over 10 years
If you need Bespoke Paper Straws we can help. In the first instance please contact our team here in the UK. To ensure we can offer you the right solution, please let us know the size of straw you require and a few other details including your contact details.
The team will be able to offer you an idea of our competitive prices and solutions depending on how quickly you need your straws and the design requirement.
It may be simply supplying a stripe in the pantone of your brand, or we can print your logo or design too. We offer individually wrapping and are also able to undertake bespoke packaging requirements subject to a minimum of 500 boxes. For 50,000 plus straws we can work on a bespoke size, style and packaging solution for your brand, with competitive prices.
We can make our straws in sizes from 5mm width to 12mm and have made straws from 500mm to 3000mm long.
There are different minimums and services depending on the quantity you need and the style and finish you are after. If you are simply after another Colour in our classic stripe, we may already have manufactured this even if it is not in our current collection. If you have the Pantone number in process EURO or textile then we may be able to match it. Or just a picture. These will not be as big a minimum as starting from scratch
If we dont have it, then we can print it.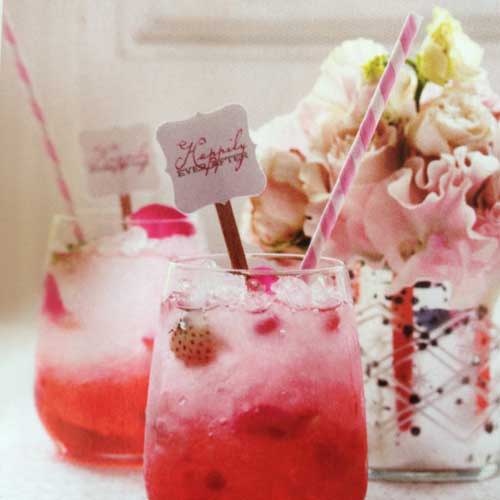 We do have a variety of other stripes, dots, spots, stars, and checkerboard or damask styles in key colours that might be what you are after. We ask for a minimum order of 2500
If you have seen it, we have probably made it - so please just ask.
New patterns and Colours are subject to design fees and higher minimums.

For 50,000 + and we can create your own branded straw colour or logo. We may have lower minimums if it is something we have made before. If you are after something for your brand then this is something we can do - just ask us.
We can offer Bespoke sizes (cocktail, fat, bottle etc) for you or a different colour of one of our designs or even a logo straw for a minimum, plus design fees etc.
We offer bespoke boxed in cartons of 250 or pack sizes of your choice, or you can print your logo on our boxes or sticker them - depending on the units required.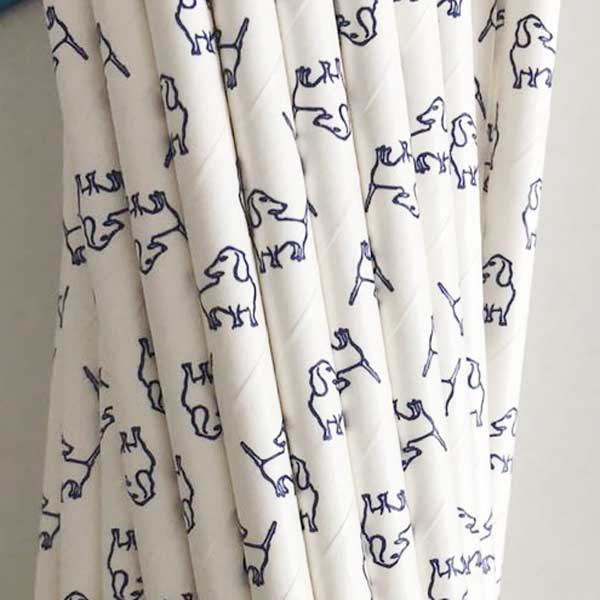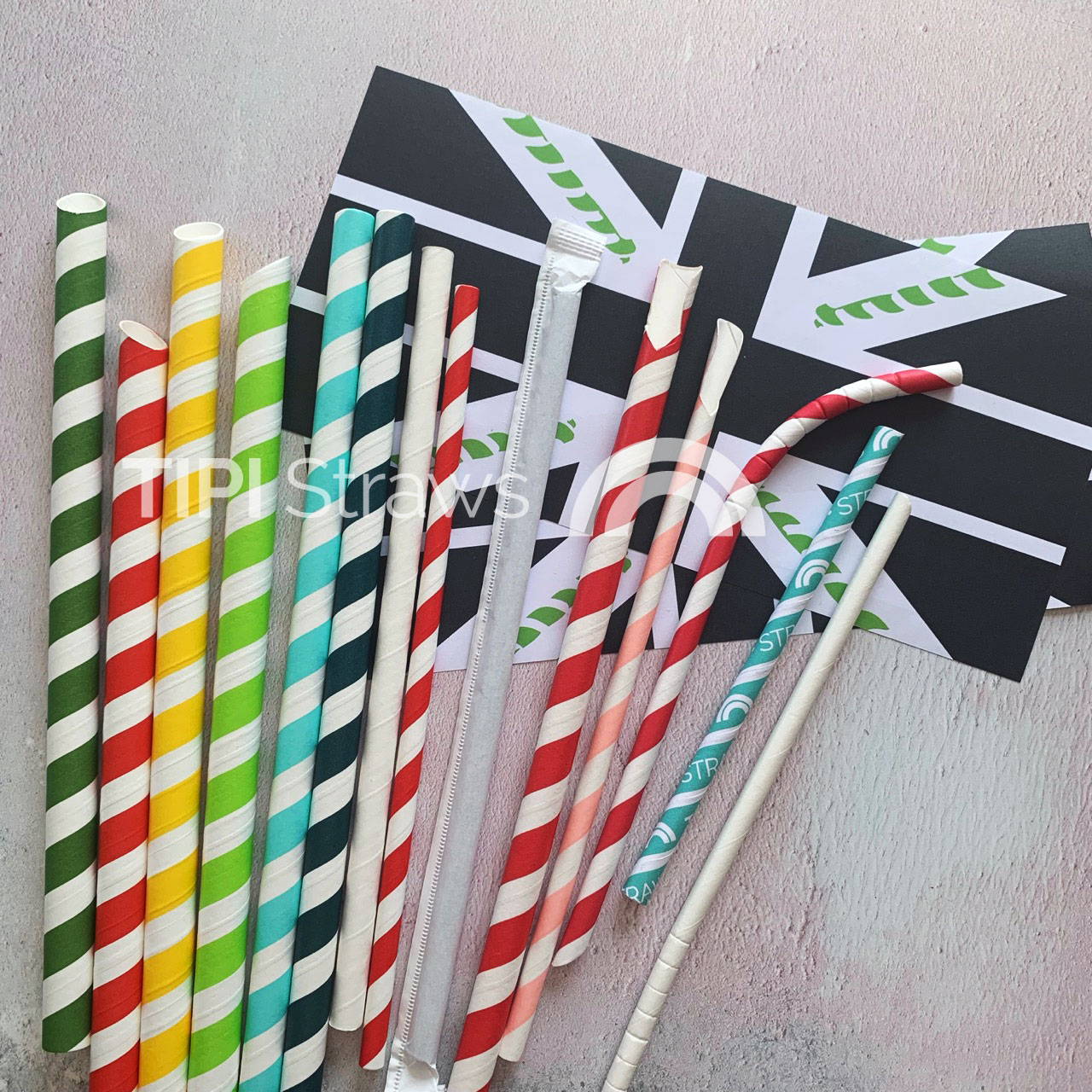 Innovation has always been at the heart of what we do. Our founding team includes award winning designers in multiple disciplines. They work problems and spot trends to preempt long term solutions. We started our straw business 10 years before the "bandwagon" businesses .. we have invested in manufacturing partners and experts in machines who create our visions with large production in mind.
We fiercely protect our copyright and whilst poor imitations may appear - we have tested all our specialities to the same long lasting durable standards as our normal straws.
Our latest REGISTERED DESIGNS include Spoon Straws, Bubble Tea Straws, Bendy Straws, Super Bendy, Carton Straws, Telescopic Solutions and other solutions for non food industries that require a paper tube.
Please ask our team if you have something in mind.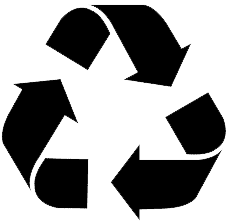 Our paper straws are not only recyclable & compostable but also marine safe.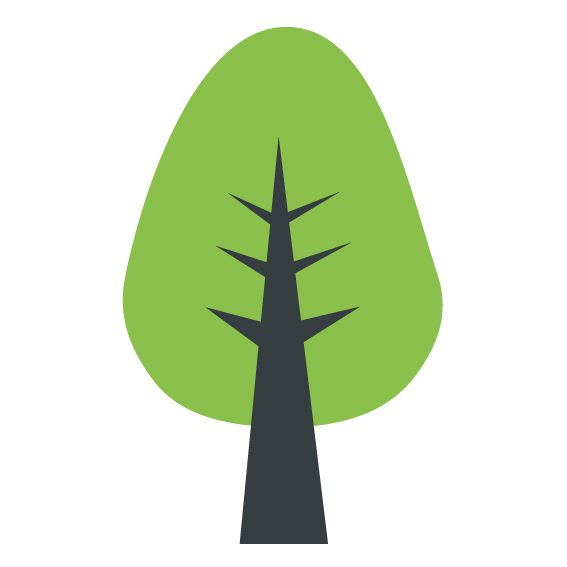 Our Premium Paper is certified as from renewable, sustainable sources.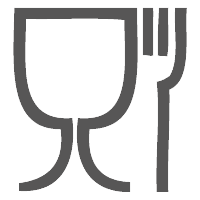 Our Paper Straws are tested to FDA and European food hygiene standards.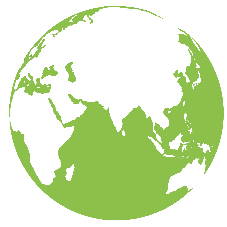 Our Paper Straws are 100% natural and non toxic, with no plastic at all.